A new year is here and what better time could there be to add some new, fresh features to CMS Commander as well. With todays update the following new features have been released:
Box Mode – An Alternative Dashboard View With Better Mobile Support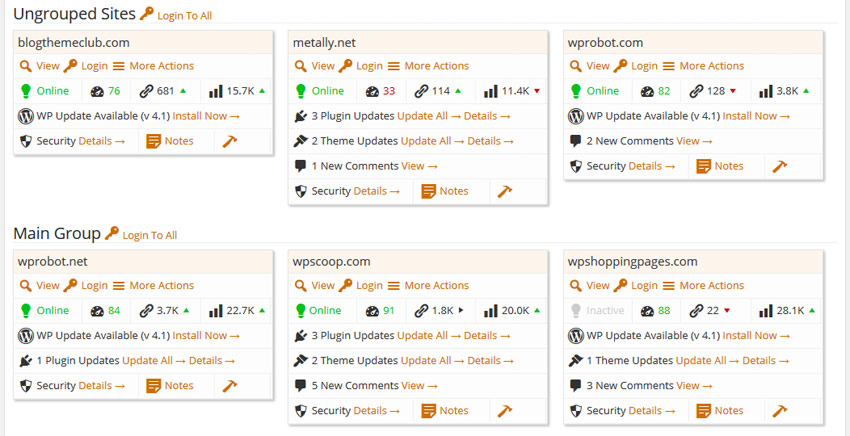 The new box mode gives you an alternative to viewing all the data about your sites on the important CMS Commander dashboard page. Instead of organizing your sites in a table the new mode shows you (as the name implies) one clear box per site with all metrics and controls right below your finger tips.
This new mode is particularly useful if you want to use CMS Commander on smartphones or touchpads. Since the table view was lacking in that department we have designed box mode to improve display and usage of the dashboard on devices with small resolutions.

You can switch between the two modes at any time with one click on the respective links at the top right of your Dashboard page. As mentioned we recommend box mode for mobile devices. Other than that it is up entirely to your own preference.
Tracking Of MOZ Domain And Page Authority Stats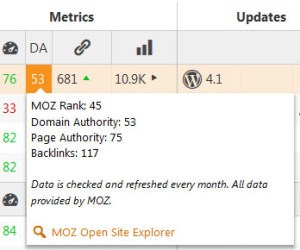 MOZ.com is one of the most popular SEO tools and ranking trackers. With this update we have integrated several of their most important metrics right into your CMS Commander dashboard. From now on you can automatically view the domain authority, page authority and MOZ rank for all sites you manage with CMS Commander within your dashboard.
Furthermore backlinks are tracked by MOZ as well, giving you another perspective in addition to the SEMrush backlink stats that are already part of all premium CMS Commander accounts. Finally you can find a quick link that takes you directly to the MOZ Site Explorer tool for more SEO details about your blogs.
Note that this feature is available to premium accounts only and gets refreshed automatically. If you do not see it yet it will be loaded for your sites in the coming days.
Join Over 3,000 Other Commanders!
Sign up now to start managing all your blogs immediately.
Completely free for 30 days. No payment details required!